2015 2016 2017 2018
My specialty is creating, that wonderful companion of your dreams. If you want positive results, use a positive dog educator!! Dogs need education to function in our complex world and culture just as our children do. You do not expect your child to succeed without a quality education and you should not expect your dog to do so either. I enjoy guiding dogs and their pet parent(s) in establishing a life long relationship and partnership.
As a Behavior Counselor, (IAABC Professional member) (ABS Professional member ) certified dog trainer, (APDT)( NADOI) nutritionist, certified instructor and evaluator (AKC), Therapy Dog Trainer/Evaluator (TPU), and Service Dog Trainer, my abilities range from obedience (education) to modifying problem habits, such as aggression, reactivity and anxiety, (Behaviorist/ Consultant) training in canine sports i.e., scent work, Rally O etc. and socialization training
I am an Evaluator for the Foundation of Service Dog Support.
I have the education and experience to successfully educate your dog(s)
The most popular Classes are as follows: Puppy kindergarten; beginner adult ( grade school); intermediate (doggy high school) and advanced which is (doggy college) Canine Good Citizen class is a graduate degree (PhD) of the doggy world. And in addition I incorporate good sound socialization training.
​
I offer APDT sanctioned socialization CLASS -Canine Life and Social Skills
I hold group sessions and also private lessons based on the dog's needs.
When you are ready to build that life-long partnership with your furry pal call me! Dog education is practical and fun for both of you. Help your dog be the best companion he or she can be!! Call today!
CREATE THE RELATIONSHIP YOU WANT WITH YOUR DOG TODAY!!!!
SOLVE PROBLEM BEHAVIORS
719-728-0434
​
Facebook business page:
​
It is an honor to be chosen Top Pro in Colorado Springs for four years running. Thank you to all of my pet parents and students as well as Thumbtack!
​
It is an equal honor to be awarded the Certificate of Excellence two years running; 2017 and 2018. Thank you Bark.com
​
Thank you again Bark.com for awarding the Certificate of Excellence for 2019. I am honored.
​
**tt is now a crime in Colorado to portray an untrained dog as a Service Dog. If you need a Service Dog due to a disability please call the

Foundation of Service Dog Support or go online to fsds.org
​
Puppy Beginner and STAR Puppy
Adult Beginner, Intermediate and Advanced
Therapy Dog, Service Dog Training
Private lessons *GROUP LESSONS and Behavioral Modification
​
Reviews
***************************************
One session and Carrie had my confidence and that of my two dogs. Her method of positive reinforcement and teaching skills showed incredible results after one hour. She is available to answer any questions between sessions and is so knowledgeable. The female dog I rescued had no impulse control,was aggressive and had attacked my other dog,but she loves people, is smart and recovering from abuse. Today both dogs are playing together in the back yard and since she is blossoming,I've changed her name from Lucy to Blossom,Blossie for short and she has her furever home
***
I want to leave a review for Carrie after having experienced working with such an amazing trainer. My story is actually sad-as I was in-need of a service dog for quite some time. I ended up going to the shelter, just hoping to find any dog that would fit but sadly I found no dog until my third trip, when I found my Fife, a black perfect little poodle. I knew she would make a wonderful service dog for me, but I needed someone to help me train her for which I needed her. I surfed for countless days through trainers who offered their training at an oddly low price and many of them had no clue what they were doing. I met Carrie when she sent me a quote which was really reasonable for service dog training, which entails a lot of dedicated work. Carrie walked me through the process, was extremely knowledgeable!!
**
What I liked about her was the fact that she was so knowledgeable and would help, but also expected you to work with the dog to get them to the point where they would perform well as service dogs. Her methods are impressive and her Labrador is a wonderfully trained dog, who is a great example dog in terms of what Carrie truly knows. I really think anyone who needs a service dog needs to meet Carrie! You won't be disappointed. I was not!
**
​Ms. Abrams worked as my dog trainer for my three great Danes', who each had their own behavioral problems. One of my boy Danes', named Albert was one of the more problematic of my dogs and I actually was on the verge of giving him up-but after I met Carrie, I truly started to learn new methods of behavioral modification and how to work with a troubled dog-such as him, with a past that he had before I had adopted him.
**
I am really impressed by Carrie's methods I believe that my time spent with Carrie and her methods of training helped me learn how to change my entire mindset to my dogs. I highly recommend Ms. Abrams as a professional and quality (one of the best in Colorado) dog behaviorist to help you work through any behavioral and training ailment which your furry family member brings to the table.
***
In rating Carrie as a professional and diligent behaviorist and dog trainer, I would give her over five stars, if possible. I met Carrie when I was at my lowest point with my dog-Daphne's behavior. Daphne is a Basset Hound, and as we know, Basset's can be, according to me-stubborn. However, when I met with Carrie, she informed me that there are no stubborn or hard-of-learning dogs, I was so impressed by Carrie's devotion to my dog's overall behavior, I am so impressed with how Carrie takes the fundamentals of behavior and dog psychology, and uses these foundations to best work with the animal.
***
. I am very impressed and would recommend Carrie highly to all those needing a dog-behaviorist.
​
**Outstanding Service
***
Carrie is outstanding as providing the specific training I required for my dog Dakota and Australian Shepard. Her patience and methods are excellent. I would highly recommend her.
**Carrie responded to my request immediately. She uses positive reinforcement as her training method. She is very kind and supportive. I feel very lucky to have found her.
***
Carrie's knowledge & compassion for animals was immediately apparent in the way she handled Riley at our first meeting. My little dog had just run out the front door & down several streets before I was able to catch her - this was 30 mins before Carrie arrived - she immediately began our session by dealing with this issue, knowing I was terrified of Riley running into traffic or being stolen. We have been working on all the training lessons 'homework' Carrie left us with & I can already see positive results. I'm excited to continue our training knowing it will keep Riley safe in the future. This is also training me to be a better parent & will build a stronger bond between us. Thank you Carrie!!​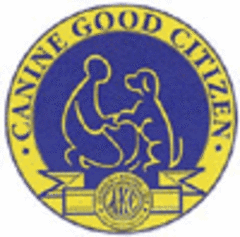 Think for a moment about your child's education. Of course you realize that in addition to academics such as reading, math, science, your child is also learning social skills and that makes for a well rounded education right?
Your dog(s) has the same need !!The same requirement!!
Well behaved dogs show confidence, self control, impulse control and the ability to maintain calm while confronted with new and different environments. Yes even if the environment is exciting or chaotic!
To teach a dog control takes more than teaching basic obedience, that helps, but is not the entire answer. Your dog(s) need socialization training, in addition to basic good manners.
You see a dog can comply with your request(s) to sit, lie down, stay, walk etc. and still be "over the threshold" or anxious and stressed. In this instance he/she is trying to please but is not in control and finds it difficult to understand your requests.
Signs of stress , anxiety or over the top feelings in your dog include: panting, (even if the temperature is not warm), sweating pads (foot prints on the floor) drooling, sniffing excessively, dilated pupils, and yawning.
To complete your dog's social training we start slowly, introducing new enviroments while teaching calming signals, self control, alternative behaviors, and desensitizing your dog to stimulation without putting her or him over the threshold.
Steady progressive training really works!
It is vital to your dog's good behavior and your peace of mind now and in the future.
This training creates a "take anywhere" companion who will make you proud and will be "at ease" in any situation!
Call today and let's talk about your dogs education

!!